Our Team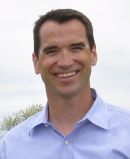 Andrew Glidewell, PT, DPT, Owner
Andrew Glidewell, DPT, OCS, received his Bachelor's degree from the University of California, Riverside, Master's of Physical Therapy degree from Western University of Health Sciences, and Doctorate of Physical Therapy from ElM. Andrew is a Board Certified Orthopedic Clinical Specialist and a Clinical Instructor for regional and distant Physical Therapy programs. He has completed highly regarded advanced manual therapy programs for general orthopedics and the spine as well as extensive continuing education in sports, post surgical, geriatric, temporomandibular joint and vestibular physical therapy. His areas of specialization include the spine, foot and ankle rehabilitation, sports rehabilitation, and geriatric rehabilitation. Andrew has a genuine care for seeing that each individual, whether 15 years of age or 85, reach their individual goals and achieve their highest level of function in sports and recreation. His committment to his patients, the medical community and his profession is demonstrated with each encounter. He has been a member of the American Physical Therapy Association (APTA) since 2001. In Andrew's off hours he enjoys golfing, playing tennis, biking, hiking and spending time with his wife and two children.
Kristen Glidewell, PT, MPT, Owner
Kristen Glidewell, MPT received her Bachelor of Science in Health Science and Master of Physical Therapy from Loma Linda University in 1995. She has completed a highly regarded year long orthopedic manual therapy course in addition to years of continuing education in orthopedic rehabilitation, and adds to her career specialization in Women's Health conditions. She has also completed the entire series of McKenzie courses for spine rehabilitation. She has been a member of the American Physical Therapy Association (APTA) since 1993 and is a strong supporter of the professions vision. Kristen has a passion for service to her patients. She believes that each individual should strive for optimal wellness and will give her complete dedication to see that her patients succeed in meeting their rehabilitation goals. In Kristen's spare time she enjoys playing tennis, piano, hiking and enjoying all aspects of the great outdoors with her husband, children Sam and Kate and her 3 furry dog friends.